If you need fasteners or hardware built in to your fabricated product, Microform Precision can help. Our mechanical engineering team can assist you with DFM (design for manufacturability) improvements, which may include various mechanical fasteners and fastening methods.
Advantages of Hardware and Fastener Insertion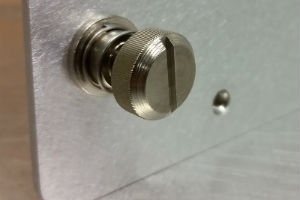 Hardware insertion adds additional depth for load bearing threads to sheet metal parts.
Insertion is a quick and generally simple process, which helps control costs.
Hardware insertion utilizes existing holes cut by high precision machines, such as a laser cutter or waterjet cutter, increasing the precision of the fastener's location.
When functionality is comparable, self-clinching hardware is typically superior to weld studs, both in location accuracy and overall strength.
Considerations for Hardware Insertion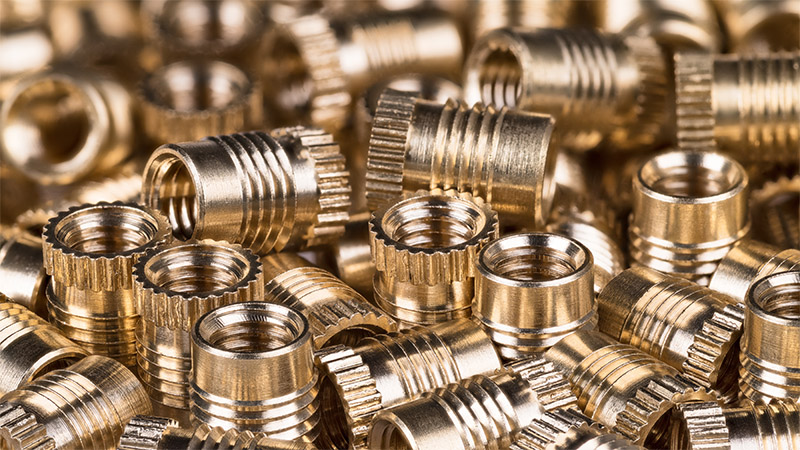 Fasteners may be forced out, in particular if the load comes from the insertion side. To reduce the risk of separation, specify the installation side as the side opposite the load, wherever possible.
Self-clinching fasteners are best suited for areas of infrequent use. Frequent-use areas, such as a nut that will have a screw put in or taken out often, will be prone to loosening with time. In those cases, self-clinching hardware is still an option, but it is advisable to request the addition of 2-3 tack welds to reinforce the fastener.
Most self-clinching studs and standoffs will have an exposed head on the surface opposite the threads. If this is undesirable (e.g. for cosmetic purposes), you should request the addition of weld to conceal the fastener head.
Our Fastener and Hardware Insertion Equipment
| Make | Model | Power |
| --- | --- | --- |
| Haeger | 824 | up to 8 tons of force |
| Haeger | 618 (x2) | up to 6 tons of force |
More on Our Fastener Insertion Equipment
Using our hardware insertion machinery, we can install almost any size clinch nut, clinch-stud, clinch standoff, panel fasteners, high-strength fasteners, and specialized technical fasteners.
The Haeger Fastener Insertion Systems we use have an adjustable method for stopping the machine cylinder at a precise point. This ensures uniformity on the workpieces. This works well with smaller hardware, and softer materials (like circuit boards), as well as harder metals.